Current Special Events
DECEMBER
Saturday, December 16th @ 12 pm
Stroller/Babywearing Tour
Art is wonderful at any age!
Join us for a Stroller/Babywearing tour of HVCCA every first Friday and third Saturday!
Bring your babies, friends, and family to learn about our Between I & Thou and Women Warriors exhibits, as well as how to talk to your children about art! All children must be worn or remain in their stroller for the duration of the tour.
FREE for members
$13 for non-member adults
Children are free
Sunday, December 10th @ 2 – 6 pm
HIP HOP into the Holidays
Let your body rejoice with this talented array of young dancers as they move, celebrate and lend their voices to those of the suffragettes who fought for the women's right to vote in America and to those that are continuing the fight for equality. Featuring performances by Giabella Rose Taylor, the Studio of Mt. Kisco, the Steffii Nossen School of Dance, and the Peekskill/Masters School Dance Troupe under Malika Hunt, these dancers offer a powerful interpretation of the current exhibition. Performance will take place within Isis Kenney's Women Warriors installation. Isis Kenney will be available for discussion and insight.
At 2 pm, there will be docent-led tours of the entire exhibition, Between I & Thou. Light refreshments will be served; afternoon ginger snaps and mulled cider to warm your souls and disperse the winter chills.
Tickets are $15, and $10 for Peekskill residents. Proof of membership or residency required to receive discount both at the door and for online ticketing. HVCCA Members and Peekskill residents should contact [email protected] to receive the discount code for online tickets.
Seating is limited; please purchase tickets in advance: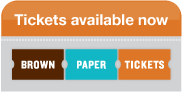 Click Here to visit the Brown Paper Tickets event page.

Giabella Taylor, currently a freshman Drama major at The La Guardia school for the Arts, loves dancing, singing, acting, and the process of creating art in all its forms. Giabella Taylor (14) began dancing at the Lucy Moses School when she was 2. She currently studies modern dance and composition with Ellen Robbins. Giabella is a student at PPAS (the Professional Performing Arts School) in midtown Manhattan and balances her dance skills with painting, songwriting, singing, acting, and piano studies. Giabella has been featured yearly as a soloist in the annual Family Matters Showcases at NYLA (since she was 6) and in December 2015 danced the lead role (Clara) in Dances Patrelle's, The Yorkville Nutcracker, at the Danny Kaye Playhouse.
The Studio School of Dance, founded and directed by Vanessa Gutierrez, works to develop lifelong dance skills in its students and to foster a love of dance that will last a lifetime. With more than 30 years of combined dance and teaching experience, The Studio has served to enrich and promote the well-being of its students through dedication to the art and a love of learning through teaching.
Steffi Nossen School of Dance was established by dance legend Steffi Nossen in 1937. With roots in modern dance, the school offers a full range of dance techniques including jazz, ballet, tap and hip hop. The Steffi Nossen Dance Company is the school's premiere ensemble for pre-professional dancers. Each year, two new works are commissioned and created for the Company by professional choreographers. The Company will be featured in the November Choreography Showcase, the March Community and Benefit Concerts and the May Children's Shows. Choreography for Steffi Nossen's performances is by MATHEW JAMES, founder and artistic director of URBAN TRIBE.
Monday, December 18th, 2017 through January 1st, 2018
Museum Closed
HVCCA will be closed starting Monday, December 18th, 2017 through January 1st, of 2018 for the holiday season. We will re-open on January 2nd, 2018 with our regular hours (Tuesdays through Thursdays by appointment only, Fridays 11 am to 5 pm, and Saturdays/Sundays from 12 to 6 pm).
Should you need something during this time, please email [email protected] and we will respond as soon as possible.
Happy holidays and happy new year!
JANUARY
Friday, January 5th @ 10:30 am &
Saturday, January 20th @ 12 pm
Stroller/Babywearing Tour
Art is wonderful at any age!
Join us for the first ever Stroller/Babywearing tour of HVCCA every first Friday and third Saturday!
Bring your babies, friends, and family to learn about our Between I & Thou exhibit, as well as how to talk to your children about art!
All children must be worn or remain in their stroller for the duration of the tour.
FREE for members
$13 for non-member adults
Children are free
Sunday, January 28th, 2017 @ 5 – 7 pm
Leslie Pelino Opening Reception
HVCCA is proud to present a solo installation by fiber artist Leslie Pelino. Working with salvaged materials- loose thread, ribbon, beads, buttons, flamboyant fabrics of silk, wool and chenille, plastic tubing and metal, Pelino creates a world steeped in memory and nostalgia. Each element has been handled and passed from person to person, generation to generation, interweaving memories, materials and space, down to the antique loom on which the artist shuttles and collapses time. Scraps evolve into visual stories rich in imagination and tailored for individualization.
​Leslie's desire to create is irrepressible. Her process consists of what she calls the "three thrills". The chase gives purpose to her ever-roving eye as Leslie searches side roads and secondhand stores for the abandoned, unappreciated wild-looking thing that would have ended its' days in a landfill. Her deconstructive process removes the objects original purpose. The big surprise comes from recombining all in a whirlwind of frenetic spontaneity. Leslie thrives on not knowing how a piece will turn out for it is impulse and intuition that guide her. Objects teeter on her studio table as she adds and subtracts, winds and unwinds, caught up in the joy of assembling a visual and tactile wonder, recycling and resurrecting that which lived in one form and now has adapted to another.
Pelino's installation, in its spirit, its complexity and its connections between elements that defy relationality, speaks to the spirit of the overarching exhibition 'Between I & Thou'. Based on the thesis of the great 20th century philosopher Martin Buber, and drawing on Kabalistic beliefs in the future restoration of a world united and at peace, 'Between I & Thou' incorporates interchanging solo presentations that speak to this hope for the future.
Pelino's installation is one of these individual statements/installations, designed to instigate poetry, discussion, thought, dialogue and performance as she weaves a new, whimsical and perfect world where disparate elements live together to create something new, something harmonious: beauty with a twist of the grim, humorous while empathic, playful yet grounded, soulful while dour, frenetic yet narrative rich and awesomely silent.
6:00 PM: Steve Lewis: Poetry reading inspired by the installation of Leslie Pelino
Learn more about Pelino and her work on her website.
FEBRUARY
Saturday, February 10th, 2018 @ 7:30 pm
Pros(e) of Pie
Join us for a fantastic event! If you like the MOTH, you'll love their pie!
Pros(e) of Pie is the Hudson Valley's favorite storytelling series and the only storytelling show in the nation where you enjoy the stories and rate the refreshments! The regular monthly installments of Pros(e) of Pie are hosted at the most interesting venues across Westchester, with occasional jaunts to farther reaches.
Join us at each monthly installment to listen to storytellers and humor writers tell true personal tales to warm your soul. You'll also indulge in sampling a variety of pies made by local "pie-trepreneurs." Between readings, you'll vote for your favorite pie! The entry fee includes a pie tasting, beverages, and the guaranteed entertainment! These events tend to sell out , so be sure to buy your tickets early!
More details to follow! Click HERE to learn more about Pro(s)e of Pie!
Sunday, February 18th, 2018 @ 3 pm
Writing the Walls Poets' Walk
Join us for this year's Poets Walk, during which the writers selected for Writing the Walls 2017 will
perform their pieces in front of the artworks that inspired their written word!
The Hudson Valley Center for Contemporary Art (HVCCA) and director, Mara Mills, are thrilled to present Writing the Walls 2017: Between I and Thou. This is the 11th year of Writing the Walls. Over the years, poets and playwrights have enhanced the exhibitions at HVCCA with their literary creations. This year, the exhibition, Between I and Thou, combines a sense of the mystical, the domestic, the meditative, and the playful. The art work in the exhibition will be a wonderful creative catalyst for inventive minds. This year we are dedicating the program to Tom Lux (Click HERE for the full write-up and bio).
A reading will be scheduled during the time of the exhibit, which goes through Fall of 2018. Work selected also will be put onto the HVCCA website and collected into a book/binder, which is kept with past Writing the Walls collections in the museum's library space.
This project is supported in part by a grant from the Alliance of Resident Theatres.
MARCH
Saturday, March 24th & Sunday, March 25th, 2018
Art Industry Media '18 @ HVCCA!
Join us for an exciting weekend of events celebrating our region's emergence as a center for multimedia in the Hudson Valley. Technology, the Internet and close proximity to NYC has given rise to a thriving creative arts industry. Participating organizations will showcase multimedia art, industry and educational resources with shows, events and interactive programming.
Art Industry Media (AIM) is a newly-formed division of the Hudson Valley Gateway Chamber of Commerce. AIM's mission is to promote Peekskill and the surrounding Chamber territory as a media hub for the lower Hudson Valley. Proximity to NYC, ease of transportation, educated creative work force, and competitive commercial and residential real estate contribute to make this a uniquely favorable media business environment.
AIM's inaugural initiative is Art Industry and Media 18 (aka AIM 18), an exciting weekend of events and programming designed to celebrate the region's emergence as a center for multimedia in the Hudson Valley. Participating organizations include Westchester Community College, Hudson Valley Center for Contemporary Art, Peekskill Arts Alliance, Peekskill Film Festival and Peekskill Clay Studio.
Events taking place at HVCCA are as follows:
Saturday, March 24th
4 to 8 pm at HVCCA
4 pm to 6:30 pm, Alejandro Jordorowsky film, "Endless Poetry" including Q & A with Mick Gochanour presented by the Peekskill Film Festival followed by media opening of HVCCA's latest film exhibition – focused on new media artists in the NY area – video, projection & photographs
6:30pm AIM '18 Reception at HVCCA
Sunday, March 25th
5 to 7 pm at HVCCA
Ungur & Huang "Hotel Dallas" with Wine & Cheese
Visit the official AIM website HERE to see the exciting full schedule of events and to learn more about the initiative!
---
"HVCCA is the most dynamic contemporary art site in Westchester… Maybe one day, these regional, more experimental art places might supercede art-stately New York City." —Ben Genocchio, NY Times